You can ask for customer feedback in an easy-to-manage way using 'Reactions' in chat and post messages. It's not wise to ask 10,000 users to describe their opinion in an open text field, if for example, all you want to know is if they'd value a new feature that you launched.
So instead of asking for written feedback, you can choose reactions as your response type. Just select 'Chat' or 'Post' as your message type and 'Reaction' as your response type.
Note: You can choose any combination of emojis to appear as the reactions in your messages. Just select any emoji to change it to the emoji you prefer.
Here's how reactions appear for your customers: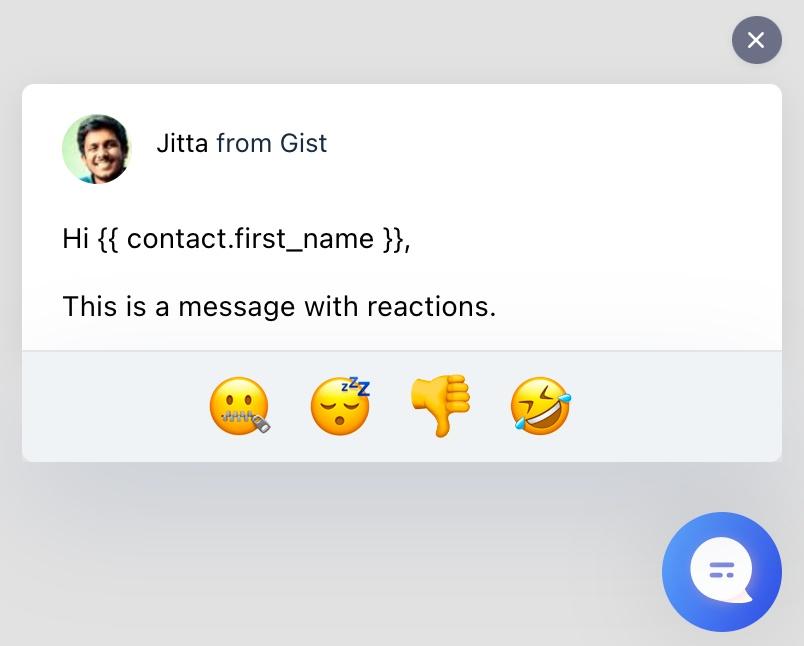 Head over to Messages > Chats now to create your first message with reactions.
And, if you have questions or feedback about Message Reactions, do let us know :)