One of the most influential factors for higher email engagement is the time the email is sent: studies show that 23% of all email opens occur within the first hour of delivery; within the second hour, opens drop by half.
Emails sent at the wrong time can derail the most well-crafted campaigns. As email marketers, we all want to deliver a great experience for our readers, and also want to get the best performance out of our email campaigns.
In the United States, the most popular reading time for email is the morning. About 7% of all opens happen between 10 a.m. and 11 a.m., and 21% of all opens happen between 9 a.m. and noon.
So shouldn't your emails arrive in everyone's inbox based on their timezone?
Now you can do just that with Gist's Time Zone Sending - send email campaigns exactly at the right time based on your recipient's timezone.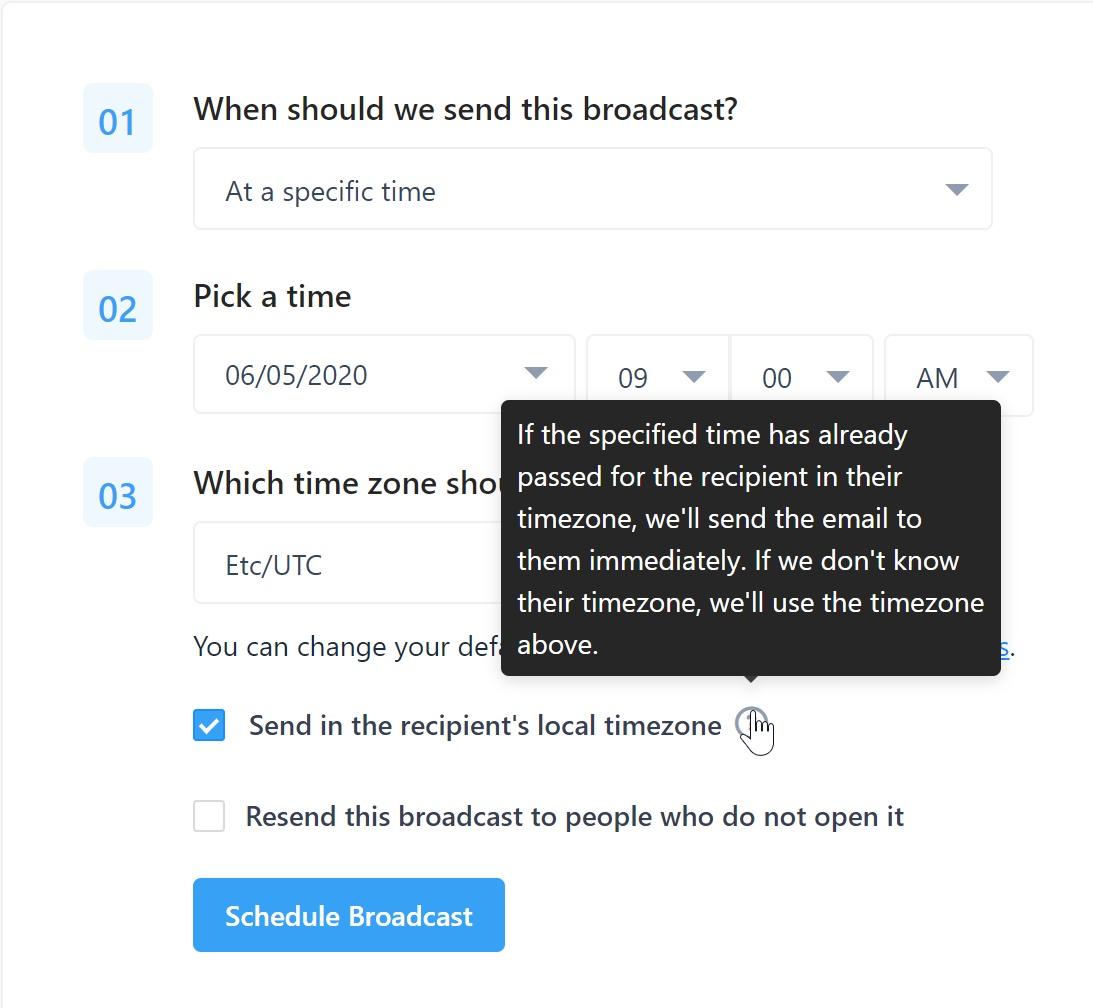 We are thrilled to offer it as a way to drive even better engagement and results for your email campaigns.
Learn how to set it up here.