When bots handle conversations with your customers, it's a good idea to keep them out of your regular team inboxes. This means conversations aren't being 'double handled' and your team can focus on conversations that need a human touch.
This is esp. critical for customers with high website traffic, as the number of conversations created via chatbots can quickly get out of hands and incredibly hard to manage in the regular team inbox.
With this update, all bot conversations will be automatically assigned to the Gist bot until the conversation meets a goal step and the conversation is routed to a team or teammate.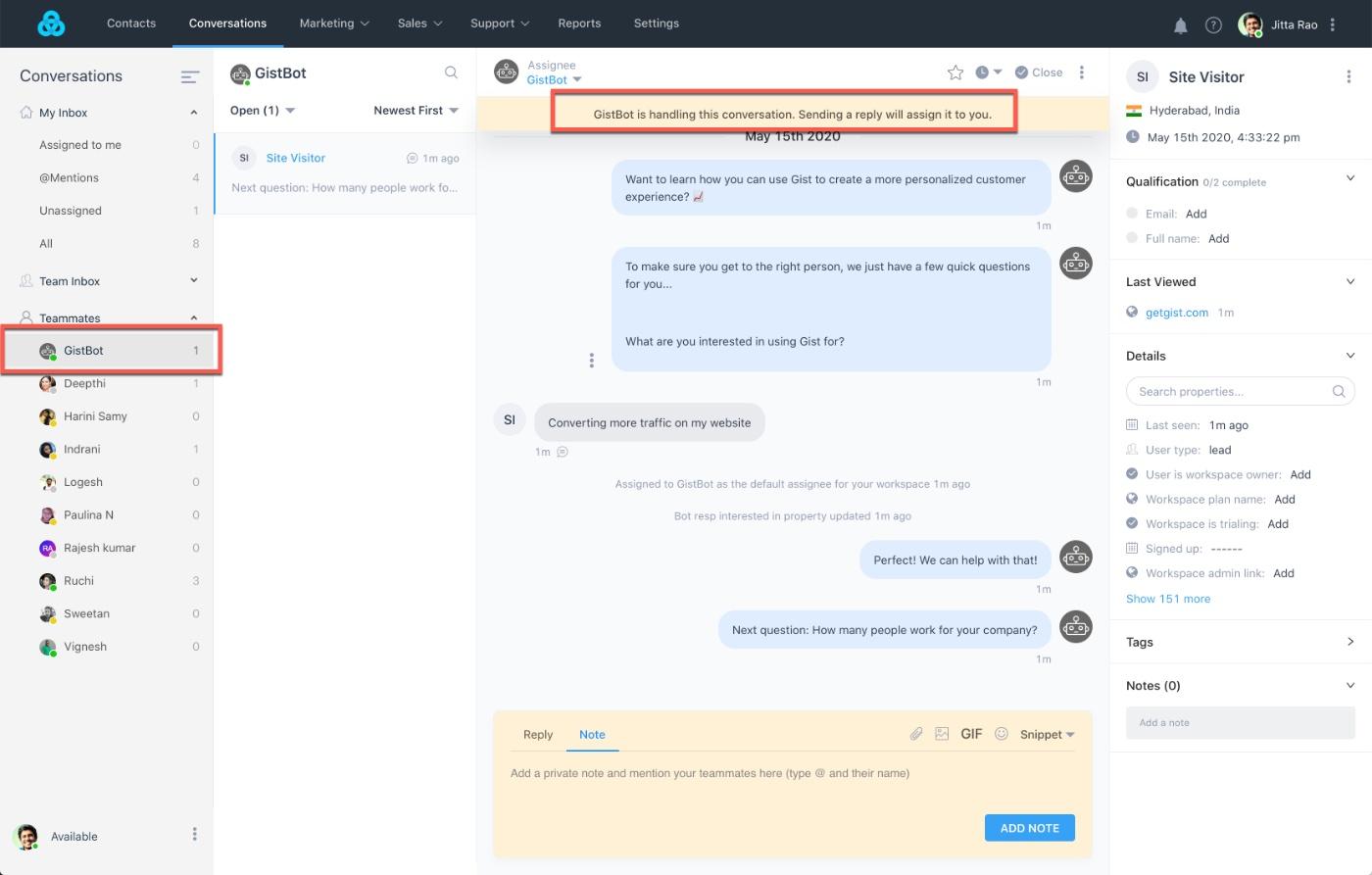 You can access the conversations being handled by bots in the 'Bot' inbox or in the 'All' inbox.
Note: You cannot manually assign conversations to the bot inbox.
This update makes handling large number of bot conversations with your customers easy by keeping these conversations out of your regular team inboxes.