As your team grows, there will be occasions when you will want certain users to not have access to certain data such as contact data, billing details, Messenger settings, and more, to reduce the chance of mistakes or duplication of a user's workload.
For example, a support rep might only need to be able to view conversations they are assigned to, while the team in charge of your support inbox needs full access to all conversations. With this update, admins can now easily manage these permissions for all teammates, so everyone on your team has exactly the access they need to get their job done.
If the default roles don't match with your use-case, simply create a role that's custom to your business, such as Customer Support Representative, and configure the corresponding permissions.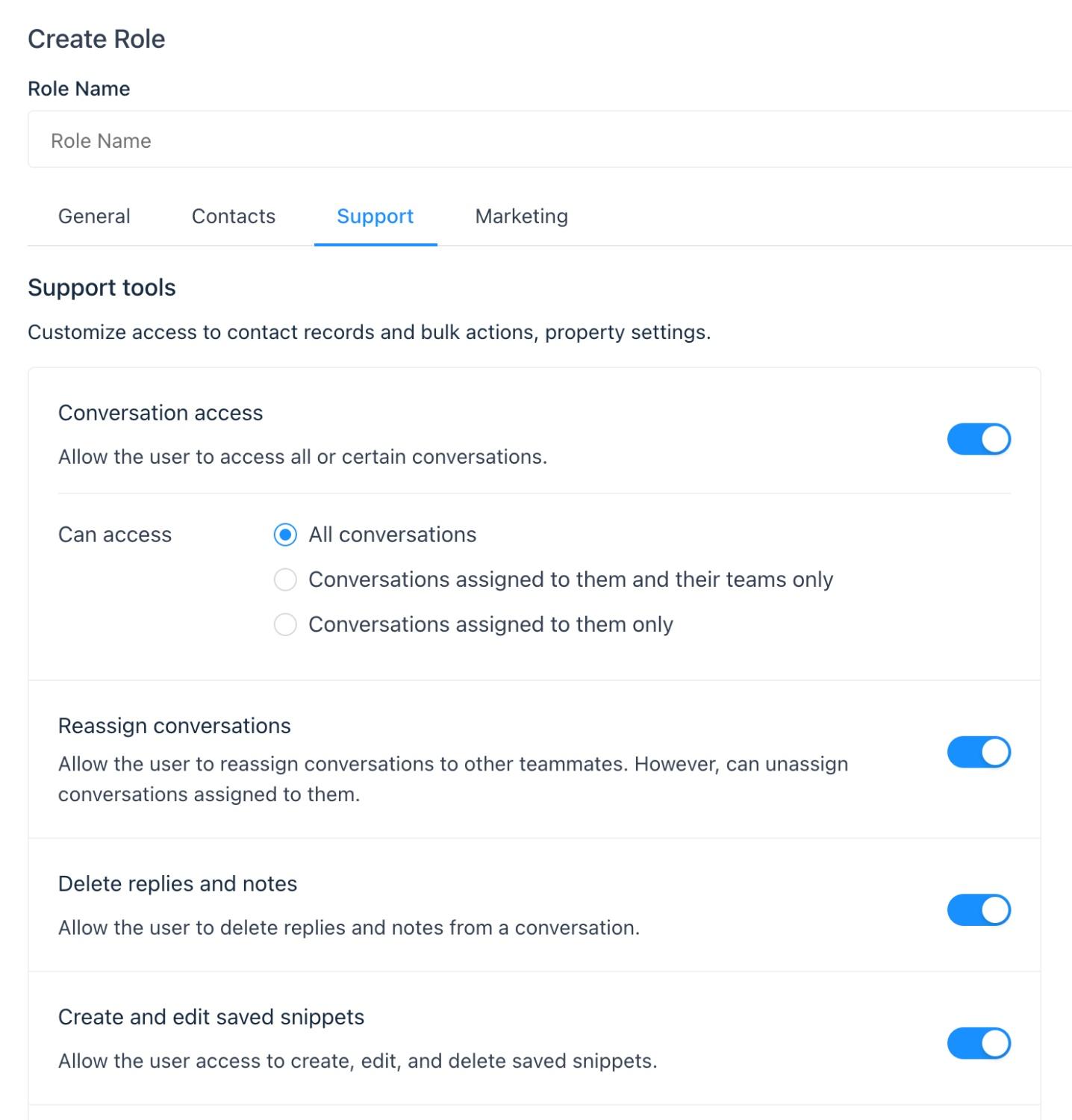 To learn more about customising your permissions, check out our help doc.