We've steam-lined the "Past conversations" section in the Inbox to give you more context at a glance, so you can resolve customers issues, much faster, every time.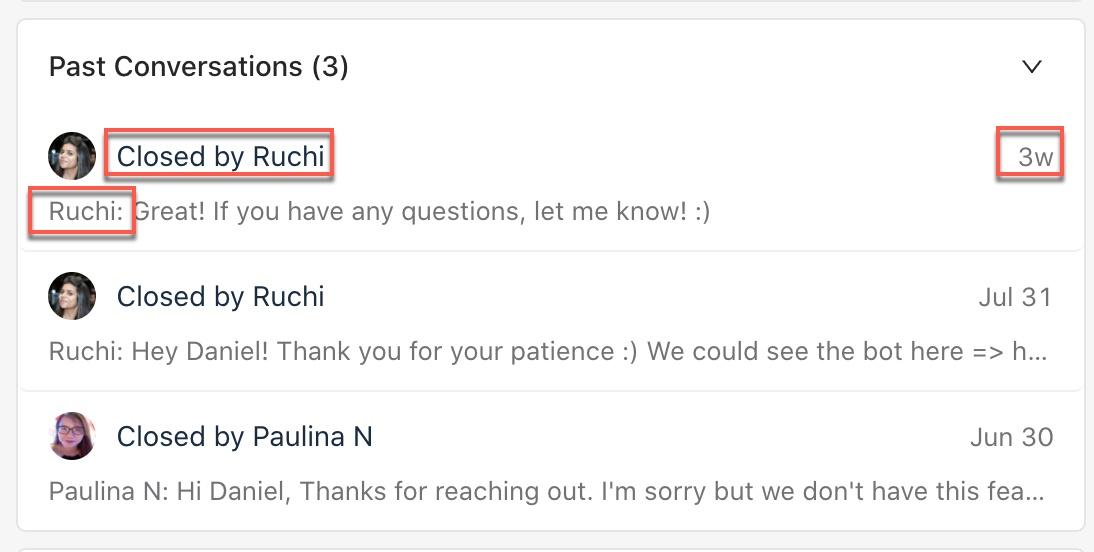 It will tell you exactly what the status of each of those past conversations are, which teammate each one is assigned to, when the last message was sent and lastly, it will also tell you which teammate left the last message.
Let us know what you think of this update.