You can now send chat or post messages to keep your customers informed without the need for a response.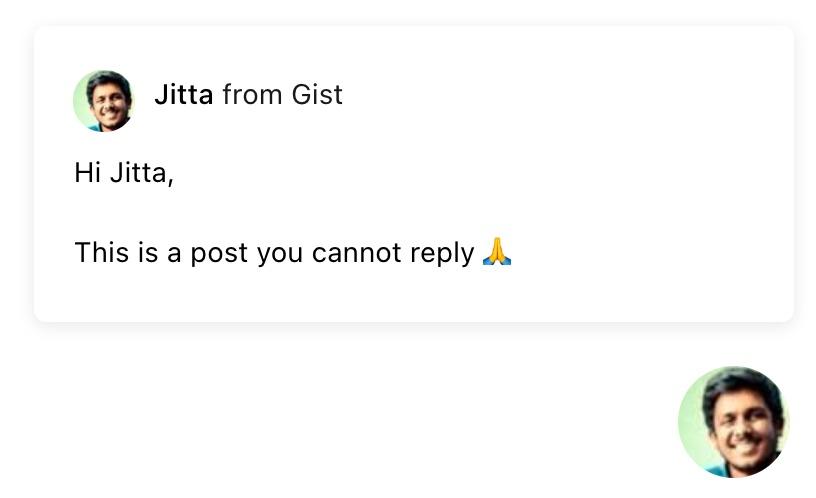 Setting your reply type to None will result in Chat or Post messages that do not give your audience an option to respond.
Use this format for product announcements, proactive support messages, and more, when a response isn't needed.